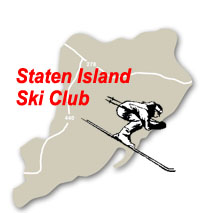 Staten Island Ski Club is one of the oldest skiing clubs in the NY metropolitan area. Formed in 1956, we are a 400+ member club with houses at local ski areas, scheduled trips to various Eastern ski locations, and travel to destination resorts. Although the focus is skiing and boarding we have social and athletic activities year round.
The Staten Island Ski Club is a member of the
New Jersey Ski Council.
This website is open to club members only.
Log In required
Please click "Log in" above.
Not yet registered?
Click "Register" above. You must be a member of the Staten Island Ski Club to register.
Are you a member of the club but not able to register, please contact Bill or Jack for assistance.
Still having trouble registering?
Contact tech support: email
---